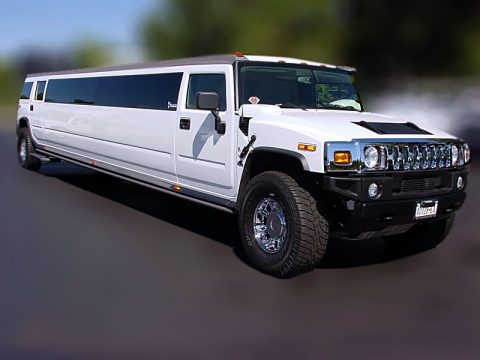 Have an awesome time at your events, parties, and trips with our top-tier transportation services in Brooklyn, New York! For our limo company, our valuable clients come first; that's why we work to meet their requirements and transportation needs. In fact, we have a large fleet with featured vehicles, including party buses, stretch limousines, shuttle buses, charter buses, Town cars, and more, all of these equipped with premium amenities for your comfort and fun. Besides, with the support of our customer advisors and booking specialists, you will get the best limo since they will advise you about our vehicle options and the steps of the reservation process. We are attentive to your requests, so call us and let us know how we can help you during your next event in Brooklyn, NY. Check this website and learn more about our party bus & limousine service.
Featured party buses and limos
On board our luxurious vehicles, your special occasions will be even better! For all tastes and preferences, we have a wide range of vehicle options ranging from huge party buses and limo buses capable of holding 45 or 60 passengers to stretch limos for small and medium-sized groups of 20 or fewer passengers. The high features and amenities make our vehicles the best in Brooklyn, New York, which adds to our qualified mechanics, and staff are attentive to keep each vehicle in optimal condition and clean. So when you rent a limo with us, you can be sure of the reliability of our fleet. Move your body on the dance floor, take your favorite beverages and cocktails, and do karaoke with your buddies while traveling around Brooklyn with the best limo service and our outstanding vehicles. Check out our fleet to find a suitable party bus or limo that suits your group size.
Make your special events and trips with our Brooklyn limousine service!
Why choose our customized and versatile limo service in Brooklyn, NY? Each special occasion or party has particular requirements, that's why more than providing a means of transportation, we put at your disposal all that you need to have a memorable experience and big day. No matter the type of event, we can surely suggest you some event package options according to your group size, budget, or any other detail. Whether you are planning a party or gathering with a large number of guests, outings around Brooklyn and New York with the least amount of friends, major events in the town, sightseeing & tours, airport transfers, or any other, we serve all kinds of events. So are you looking for prom limo service, wedding limousine rental, or ideas for bachelor & bachelorette parties? If so, call us and our booking specialists will advise and help to find a suitable option. Remember to request a free quote.
Bachelorette Parties
If you hope to be the best bridesmaid, you can't miss the opportunity to organize a memorable bachelorette party for your best friend. Whether you prefer an exciting girls' night, a spa & shopping day, a wine tour, or visit some popular attractions like Brooklyn Bridge or Brooklyn Heights, we assure you that a touch of style and confidence will be given to our limo services and luxury vehicles. So call and reserve now!
Nights Out in NYC
Are you preparing a late night out with your buddies in Brooklyn, New York? If so, make sure to count on our Brooklyn limo service. Know the most popular bars, clubs, restaurants, and spots riding on a comfortable and luxurious Brooklyn limo from our fleet. Even if you need to go to a party, event, or concert at night, we recommend our service with professional chauffeurs to guarantee a safe trip.
Weddings
School Dances
Corporate Events
Choose our Brooklyn car service for your corporate events!
If you are wondering how the best way to attend business meetings or work commitments in New York City, take advantage of this opportunity to know our specialized Brooklyn car service! We know the demands of the corporate world. Therefore, we work to provide a reliable, efficient, and affordable car service. If you have an important business travel and expect to occupy your time on the way to organize the details, you can do it without inconveniences and worries thanks to our experienced chauffeurs. With how complicated it's to drive through the bustling streets of New York City and the inefficiency of public transportation, we are sure our quality Brooklyn car service and professional chauffeurs are the best choices for any corporate trip. From a Cadillac Escalade or Mercedes Benz to a Sedan or SUV, we have an extensive Town Car fleet. Call us and obtain more information about our vehicles for your corporate travel.
The best Brooklyn limo service
Visit New York City's popular attractions, attend the most exciting sporting events in the town, and celebrate to the fullest with your friends and loved ones with our quality Brooklyn limousine service. We want your experience on your special events and trips will be better; that's why we strive every day to provide a tailored service to the transportation needs of our customers. This way, we have not only a large selection of luxurious vehicles but also a competent and kind staff to attend to before and during your special day. Our customer advisors are available 24 hours per day, 7 days per week, to answer any doubt or request that you have, help with a free quote, and advise in the booking process. Also, you will receive royal treatment thanks to our chauffeur services, who will take care of any trip detail. But the best is our affordable limousine service prices, so you won't have to worry about the expensive costs to rent a Brooklyn limo or hidden fees. Explore this website and learn more about all our services and service area in NYC and the Tri-state area. Don't wait until the last minute to reserve your Brooklyn limo.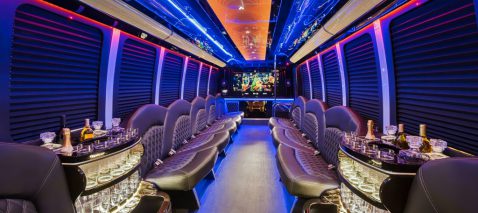 12 Passenger Mercedes Sprinter