New York City Limos | Vehicles
As we mentioned on the New York City Limos welcome page, our staff knows that the most popular limousines for rental are Stretch Limousines and Party Buses. That's why the bulk of our vehicles are from those two style sets. However, we also offer newer and more exciting options whenever we're able to add a new limousine to our fleet. You may want to bookmark this page to check back now and then to see what we have added, or simply give New York City Limos a call a 516-847-5620 or send us an email at info@newyorkcitylimos.net for all the latest info.
→ Luxury Stretch Limousines ←
20 Passenger Cadillac Stretch Limo
If true, iconic American luxury is what you're seeking, our Cadillac Escalade limousine is going to be worth a gander. This beautiful stretch limousine comes to you featuring an elegant white exterior, and the most stylish and modern interior design possible.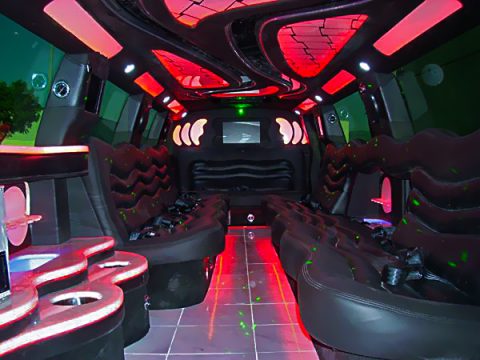 18 Passenger Hummer Stretch Limo
Everyone loves our H2 Limo, and with our 18 Passenger Stretch Hummer Limo, you will fall in love too! This awesome limousine has plenty of space for you and 17 of your friends to party hardy with amenities such as: HD Video, concert quality sound system, leather seating, hardwood floors, a wet bar, and so much more!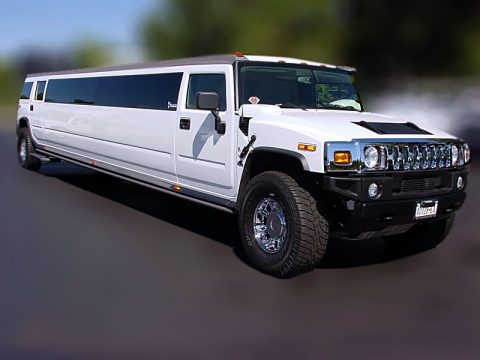 10 Passenger Black Lincoln Stretch Limo
If you have a black tie event to attend, then arrive in supreme style with our 10 Passenger Black Lincoln Limousine! You'll find yourself in a life of luxury for a night with amenities such as: colorful mood lighting, an amazing sound system, tinted windows for privacy, and so very much more!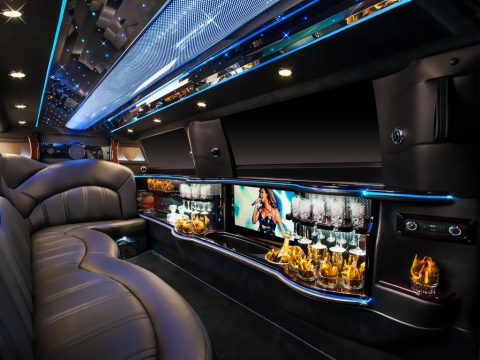 → Party Buses ←
60 Passenger Party Bus
Our luxurious and very spacious 60 Passenger Party Bus is a smash with all the large parties! Can you picture yourself inside of this beautifully designed party bus with 39 of your friends? If so, then you'll enjoy plenty of amenities such as: supple leather seating, a dancing pole, LED/Fiber Optic mood lighting, a wet bar, and so much more!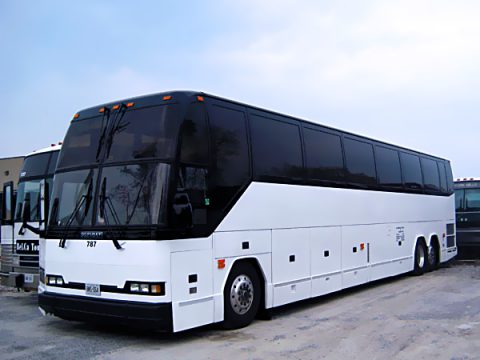 45 Passenger Party Bus
Sometimes, only a party bus will get the job done. There's really nothing that our 45 passenger party bus can't do! We've played host to some of the most elegant weddings, and the most raucous parties. If comfort, features, and space to stretch out are features that are important to you... You've found just what you are seeking. Get in touch to find out more!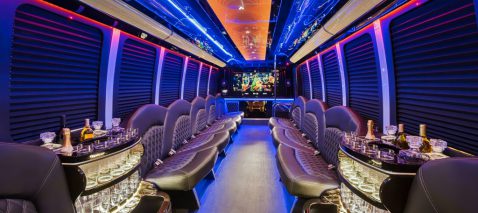 12 Passenger Mercedes Sprinter
Our 12 passenger Mercedes Sprinter "Party Van" is a great choice if you're looking for the headroom and fun of a party bus, but do not have a need for carrying around multitudes of companions. You'll find this little black sprinter chock full of all the amenities you expect but, at a price befitting it size.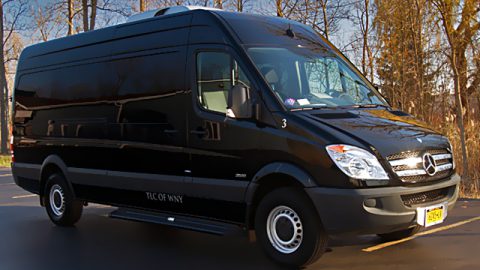 → Classic Car Rentals ←
Rolls Royce Classic Car Rental
Looking for a classic and vintage ride? Look no further than our very own selection of Rolls Royce Classic car rentals. These beautiful and iconic vehicles will turn heads as you roll down the street. We have a varied selection of these beautiful and antique vehicles for you to choose from!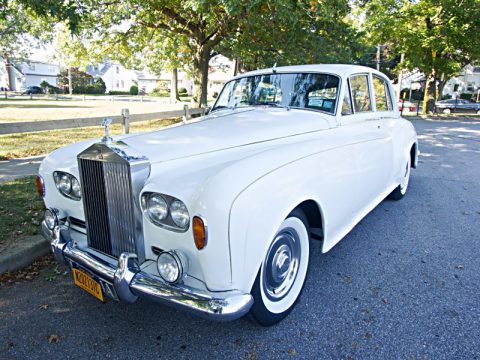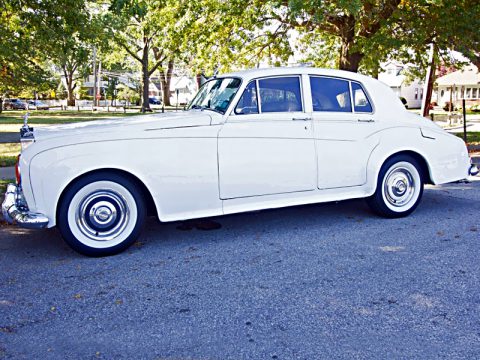 Madam Bridle
If you're up for a completely different classic car adventure, take a peek at this! Our Madam Bridle classic roadster/convertible style offers a real throwback but, offers some modern amenities to give you a bit of added comfort while you're being chauffeured around town.
1939 Classic Cadillac
If being chauffeured around NYC in a piece of automotive history sounds enticing to you, stop right here! Our classic 1939 Caddy offers you just that. An original piece of true American Luxury, a legacy that is rarely seen on the roads today.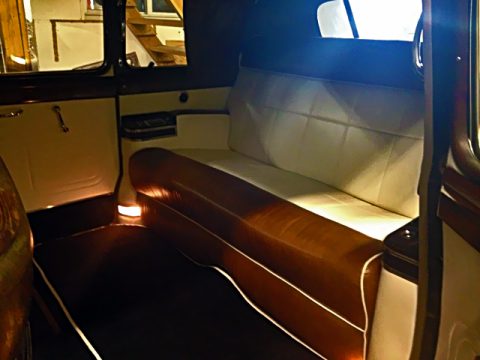 → SUV & Car Service ←
6 Passenger SUV Service
Our SUV service is perfect for corporate events, airport pickup & drop off, or even wedding transportation. Our SUV's offer pristine, modern, and deep luxury that will serve as the perfect choice for your comfort while getting where you need to go.
3 Passenger Car Service
We also offer modern Car service featuring fully decked out sedans to impress and offer superior comfort as you head to your destination. Get in touch and find the perfect choice for you and your transportation needs!
→ Charter Service ←
55 Passenger Charter Bus
This is the quintessential people mover! If you need to get a lot of bodies from point A to point B in true comfort, look no further than this economical and efficient option. Climate control, PA system, modern audio, and copious amounts luggage space make this a great choice for long or short journeys.
14 Passenger Charter Bus
Charter service can also come to you in smaller packages which, makes it an even more economical proposition for those not looking to break the bank. You'll still enjoy perfect comfort and a list of amenities that are too lengthy to list full here. But, rest assured, you'll enjoy powerful climate control, comfortable seating for up to 14, and a sound system that keeps everyone entertained throughout the journey.