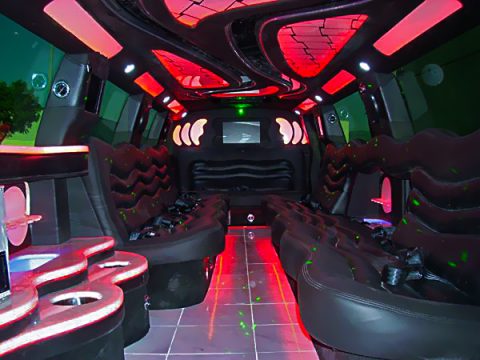 Go through Harlem, New York, or any other place in the Tri-state area in style and comfort, thanks to our limo & car service! Our commitment to each client goes far beyond offering a means of transportation; rather, we keep abreast of the transportation needs and expectations of our customers to provide suitable solutions. That's why we have a luxurious fleet with a wide variety of options that adjust to different group sizes, types of events or occasions, and particular preferences, even better our attentive team is willing to offer customized attention and the best service before and during your big day, so you can have on hand just what you need to surprise your friends, family, and partners and make everything go smoothly. If you need more information about our limousine service in New York City, check out this website or give us a call.
Know more about our stunning fleet!
One of the reasons why our clients prefer our limousine & car service is our state-of-the-art fleet in Harlem and New York, NY! No matter what kind of vehicle you are looking for, we can assure you that you will get the perfect vehicle that meets your group's requirements. From huge party buses and limo buses capable of holding 45 or more passengers on big events and celebrations to our stretch limo fleet with options for 10, 18, or 20 passengers, you can have a comfortable ride with a few friends across the most popular New York City spots. Thanks to our limo service and luxury vehicles, you will not only travel efficiently and safely but also will enjoy an unforgettable time with flat-screen TVs, a booming sound system, plush leather seating, color-changing LED lights, bar areas with coolers, hardwood and dance poles (on party buses), tinted windows, and more. Do you need advice on choosing a suitable vehicle for your next event? If so, our customer attention agents will help you to book our limousine service, so contact us.
Limo & car services for all events and trips
Avoid the stress of finding a transportation service at the last minute to take your guests or go yourself to an event or trip in Harlem, New York! Coordinating the details and itinerary of your special event is a hard task, so let in our hands everything that concerns transport logistics, and we'll ensure an enjoyable ride to your venue or any destination in the town. Whether to accommodate and take a large number of guests to gatherings or events like weddings or casual outings with buddies, we serve all kinds of events. Therefore, we have a great variety of event packages according to the type of event and even your requirements. Celebrate occasions like birthday parties, bachelor & bachelorette parties, prom nights, or anniversaries onboard our party buses and limos. Also, to sightseeing around famous New York City destinations, take wine tours, do bar hopping, attend sporting events, or make field trips, you can consider our charter & shuttle bus service.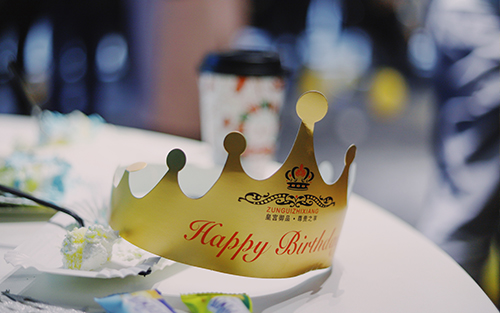 Birthday Parties
If you are tired of celebrating your birthday party the same way as always, rent a limo or party bus and have a unique experience with your friends' thanks to our quality limousine service. Whether you want to move your body to the rhythm of the music, do karaoke, or sip your favorite drinks and cocktails on our featured vehicles, you can have a lot of fun while traveling around the city. We have options for all ages, so call and request more information for your birthday!
Airport Transportation
Do you need to arrive at New York City's airports? From LaGuardia Airport to JFK Airport, you can have a comfortable and hassle-free ride at any airport thanks to our reliable car limo service and professionally trained chauffeurs. Forget any risk of missing your flight due to being stuck in traffic on the way to the airport since our drivers are committed to ensuring you a punctual arrival. Whether to take large groups or go alone, choose our car service for airport transfers.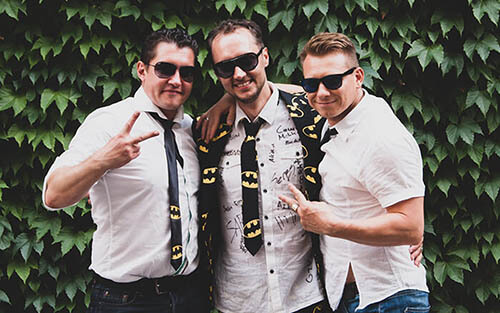 Bachelor Parties
School Dances
Sporting Events
Quality car service for your corporate events
If you are looking for a specialized transportation option for a corporate event in Harlem, your best solution is our car services! If you are busy with your business and expect to travel without concerns to your meetings and attend your work commitments, do it with our car service in New York. To take the wheel for you, we count on professional chauffeurs with a long experience driving across the streets of the NY area. That's why we can guarantee you there's no problem dodging the traffic, finding parking easily, or arriving at your destination safely and on time. While our chauffeurs take care of all trip details, you can use the time to review matters of your meetings of the day or even talk with your business partners or co-workers or have a relaxed time. Remember, we have a large selection of town cars, including Sedans, Mercedes Benz, SUVs, Cadillac Escalades, Sprinter vans, and executive shuttle buses for larger groups. Are you planning a corporate retreat or employee party? If so, contact us and request a free quote.
Book our limo service in Harlem!
What are your expectations when you reserve car & limousine service for your events and rides in Harlem? We work to satisfy our clients, and that's why we take care of our vehicles, services, and attention will be the best. Starting with our fleet, which includes a large selection of the latest model vehicles with high features and luxury amenities, followed by professional chauffeurs who will be attentive to you, have a comfortable and fun ride as well as you will receive the royal treatment. Further, our customer attention team is available 24 hours per day, 7 days per week, to answer your requests and doubts about our limo & car services and advice during the booking process. Don't worry about the long and tedious process to get your limo; it's enough that you give the necessary information to our booking specialists, and they will indicate the steps to follow. Of course, we guarantee that the price won't be a problem since we offer affordable rates for limousine service and even special deals, so call us today.