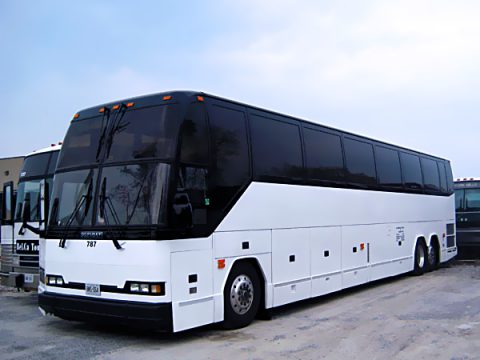 Know Ithaca on board of our limousines
Ithaca, NY, is an amazing place surrounded by beautiful landscapes and a lot of nature. Whether Cayuga Lake, Arnost Forest, Finger Lakes, Robert Treman State Park, or Buttermilk Falls State Park, you can enjoy the wonderful scenery in ecological walks or do other activities such as outdoor dining, hiking, mountain biking, camping, kayaking, sailing, fishing, and swimming. Also, take the opportunity to do some shopping and taste the best food at Ithaca Farmers Market. No matter what your plans or itinerary, we are willing to accompany you and provide the top limousine and car service during your stay in Ithaca. If you have doubts about our service or vehicles, don't hesitate to contact us and request a free quote, our book representatives are happy to attend you.
If you are looking for an excellent way to celebrate a special day or travel across Ithaca, NY, our limousine services are what you need. We have a large selection of vehicles to satisfy the specific needs of our customers, from shuttle buses, coach buses, and charter buses for long-distance trips to party buses and limousines to live "the club on wheels experience." Also, if you want a touch of elegance for occasions such as weddings, we have beautiful limos and Rolls Royce Classic cars. And for your business meetings or work commitments in the town, you can find corporate vehicles like SUVs, stretch limousines, Executive Sedans, and more. Our newest fleet is able to meet your expectations and offers a great time with your group, friends, and family. Call us if you need advice on choosing the right vehicle according to your transportation needs and the size of your group, and ask for our special packages and prices that we have for you.
We know you desire comfort, entertainment, efficiency, and top-level transportation services, so we have a wide variety of vehicles with the latest technology, clean and properly maintained. Whether to celebrate or play with your friends, take the best drinks and beverages, do karaoke or see beautiful landscapes, each vehicle is equipped with luxury amenities to give you a pleasant and fun ride. Enjoy on the road of flat-screen TVs, a powerful sound system, LED/Fiber Optic mood lighting, wet bars and coolers, comfortable leather seating or reclining seats, a dancing pole, luggage bays for your personal belongings, climate control, tinted windows for privacy, hardwood floors, and more. With our outstanding service and excellent cars, we assure you will have unforgettable moments at any special event.
Party buses for all events
Weddings
A perfect wedding day is possible with our limousine and party bus rental service in Ithaca. We are ready to help you in every moment of this important event and provide elegant and luxury transportation for the happy couple and the guests. Remember that our special wedding packages include decor and champagne.
Nights Out in NYC
If you are thinking of celebrating with your friends at night and visiting the most popular bars, clubs, restaurants, and shops in New York City or Ithaca, NY, we have the best limousines and party buses to accompany you. Enjoy hassle-free and the certainty that you will be safe on the road thanks to our professional chauffeurs.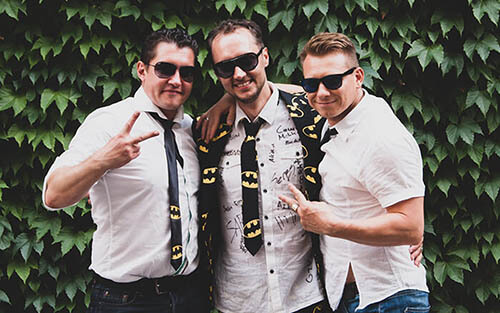 Bachelor Parties
School Dances
Sporting Events
We are prepared to offer you the best party bus and limousine service for any special occasion. If you are in Ithaca, New York, and need reliable and efficient transportation for you and your guests, we invite you to know our services. You can find different options for all types of events, like weddings, birthday parties, bachelor and bachelorette parties, nights out, prom nights, school events, corporate meetings, field trips, bat mitzvahs, and more. Besides, if you need a hand in organizing the itinerary, preparations, or logistic, our experienced planners and our booking advisors team will help you with each detail. We have excellent customer service to attend to your requirements and give you a unique experience. Our company covers all the areas of Ithaca and New York State, so don't hesitate more, and if you travel in this zone, get in touch with us and tell us how we can support you.
Whether you have a business commitment in Ithaca, New York, or just want to know popular places such as Finger Lakes Region, Fall Creek, Belle Sherman, Cornell University, or Ithaca College, we have the best transportation services that include a great driver to take care of you and your group on the road. Our professional chauffeurs have years of experience driving in Ithaca, New York City, and its surroundings, so you don't have any difficulty or stress with the traffic or looking for parking spaces. Our objective is to provide you with a magical experience in your special event, so we work daily to meet your expectations.
45 Passenger Party Bus
We recommend this party bus if you are preparing a journey to Ithaca, New York, to visit Cayuga Lake, Cornell University, Ithaca College, or the Finger Lakes region. With a capacity for 45 passengers, you can't only enjoy a comfortable ride, but you will have a lot of fun and entertainment thanks to the modern amenities of this vehicle.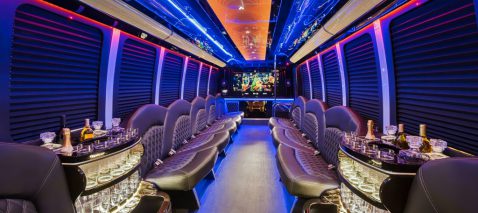 12 Passenger Mercedes Sprinter
The best choice to travel with your closest friends and have many fun and entertainment is our Mercedes Sprinter van. This car has all features of any party bus for you enjoy in a big way. From HDTVs, top-tier audio system, LED lights, comfortable leather seating, wet bar and a plenty of space. Live great moments in Ithaca, NY, on board of this vehicle.